Gold Coast Gutters - Custom Copper and Aluminum Installations
Click on the card for more information: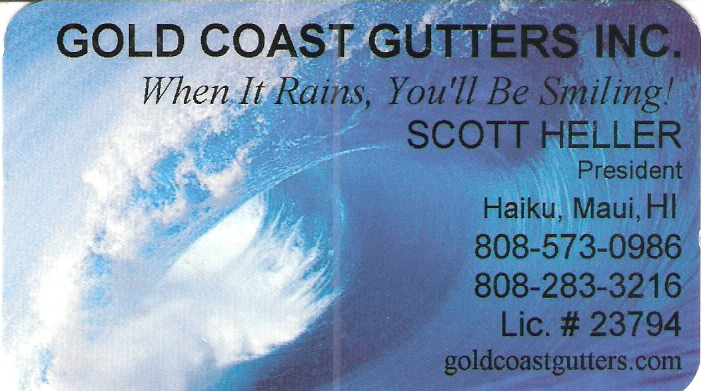 Serving Maui, Molokai, and Lanai, Gold Coast Gutters is the island's premiere gutter and downspout service.
Is your gutter system inadequate and outdated? A proper gutter and downspout system should direct rainwater away from your house's foundation to protect it from water damage that, over time, can deplete the value of your home. If your system falls short, we can help!
Contact us for an estimate to have one of our qualified professionals assess your gutter and downspout system. Give us a call at 808-573-0986 to make sure your investment is protected…before it's too late!
Licensed & Insured C-23795
Click Here for more information:
goldcoastgutters.com
Gold Coast Gutters
PO Box 950
Paia, HI 96779
808-573-0986
Contact Us